The Motor Insurers' Bureau of Ireland (MIBI) has hailed the work of An Garda Síochána after two men were handed jail sentences in Limerick Circuit Court , having pleaded guilty under Section 7 of the Criminal Justice (Theft and Fraud Offences) Act 2001 to staging a road traffic collision in order to claim compensation.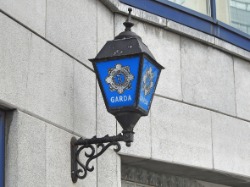 The MIBI had worked in conjunction with the Gardaí from the outset of the case, with claims being submitted to the MIBI arising out of the staged incident. These claims were later withdrawn.
Speaking following the judgment, MIBI Chief Executive, David Fitzgerald said, "This is a tremendous result and testament to the fantastic work undertaken by the Garda team working on this case. From the time this case was first reported, the Gardaí have mounted a thorough and detailed investigation and it was thanks to their efforts that this result was achieved.
"The MIBI is committed to thoroughly investigated any claims that are potentially fraudulent. We are working hand in hand with the Gardaí to stamp out staged accidents and fraud activity. Convictions like this highlight what awaits those who attempt to get away with fraud and we hope these sentences will act as a deterrent for anyone reckless enough to consider committing fraudulent activity in the future," Mr. Fitzgerald concluded.